Translation Services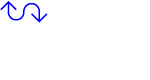 French, Italian, Russian and Spanish to English
Language / Details
French: Translation and editing from French. Editing translated material in French. Italian: Translation and editing from Italian. Spanish: Translation and editing from Spanish. Russian: Translation and editing from Russian.
Qualifications etc.
BA (studied French, Russian), MA (1st class honours) in French, PhD in French (University of Canterbury).
Member of the New Zealand Society of Translators and Interpreters (NZSTI).
Professional French-English Translator, Australian National Accreditation Authority for Translators and Interpreters (NAATI).
Level II Diploma in Slovene Language, University of Ljubljana Winter School, Slovenia.
Recipient of the Pushkin Prize, awarded by the Russian Federation for a translation of Pushkin's poetry.
Experience
A translator since the late 1980s, thanks to modern telecommunications technology I have translated material for a very wide range of clients, including Government agencies and the private sector in France, Italy, Belgium, the Russian Federation, Spain, Algeria, New Zealand, Australia, Great Britain, Germany, the United States, Switzerland and elsewhere. I also translate from other Romance languages such as Portuguese and Romanian and occasionally Slavic languages such as Slovene, Bulgarian and Ukrainian. Texts I have translated range from material on packaging to particle accelerators.
Equipment
I am currently running a PC with Microsoft Office 2007 (MS Word, Excel, PowerPoint, and Outlook), including fonts and spellcheckers for the languages mentioned above and many others. I use Adobe Acrobat Reader (PDF files) and Windows Imaging (TIFF, AWD and BMP files) for receiving scanned documents sent to me.
Turn-around
My turn-around of work depends largely on the nature of the job and the level of language involved. Working on the Romance languages, I can produce 3,000--4,000 words in a full working day.
Resources
My reference sources include a library of several hundred books, with approximately 550 dictionaries at last count, personal databases of material involving French, Italian, Spanish, and Russian (250,000 words in total), and 300 specialised glossaries covering a variety of languages. I also have online access to terminology databases such as IATE (EU) and the Grande Dictionnaire Terminologique (Quebec) via Internet.
Rates
Currency values rise and fall. Exchange rates are constantly on the move. Some clients reside in tax havens and others live in fiscal nightmares. Some jobs are easier than others. Certain texts involve copy-writing or some other hard to factor element. In short, contact me for a quotation specific to the work you have on offer. I will be delighted to hear from you.